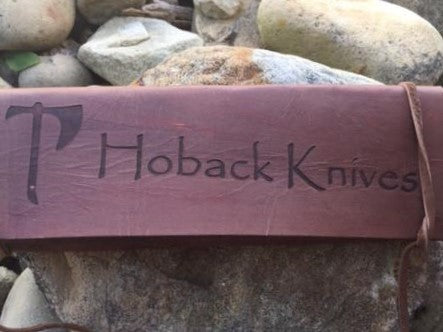 Leather Knife Pouch
Leather Pouch
We have seen a lot of different packaging and have used a lot as well, but we have found that we wanted that little something extra for our work. So we are pleased to sell our custom-made leather pouches.
Pouches are branded with the Hoback Knives logo.
Premium 4-6oz soft leather, quality hand stitching, and smells great!!!
Will fit all Hoback Knives folders. (MAY not fit the Black Stallion WarHorse collaboration knife.)
Internal Dimensions: 5-7/8" L x 1-7/8" W
* There may be slight variations from the size and color shown.