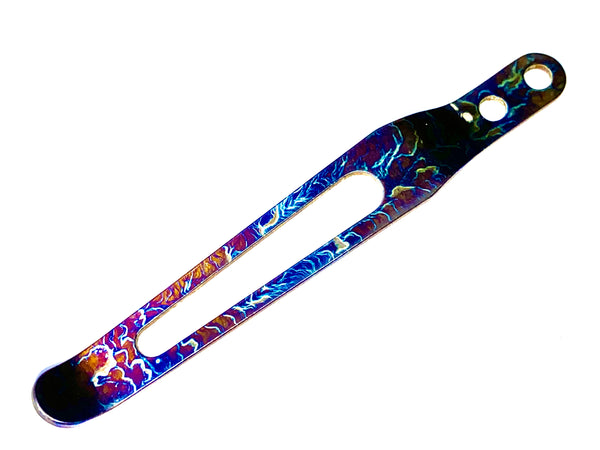 Universal Pocket Clip, "Alchemy" Finish, UC 10
Notify me when back in stock.
Universal Pocket Clip w/ Alchemy Finish
A universal pocket clip with an "Alchemy Finish" by Christopher Barrett of "The Cave by Bear Metals!"
This pocket clip will fit any knife with a 1/4" distance (on center) between screws or any recent Jake Hoback knife EXCEPT for the MK Ultra, Enoch, Sumo, Sliver, and Tradecraft.