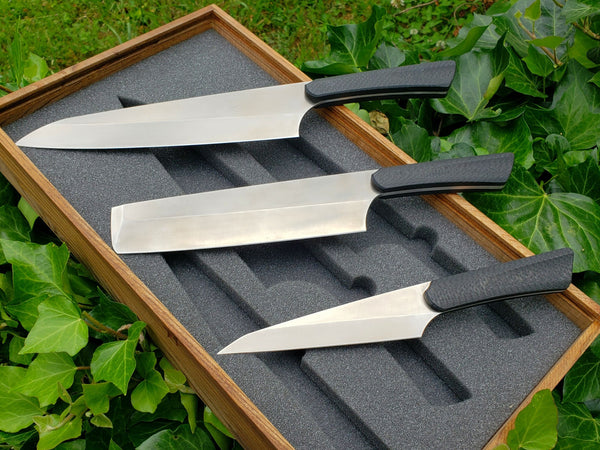 Usuba Tactical Kitchen Knife, Carbon Fiber Handle, Stonewash Finish Blade
Notify me when back in stock.
Usuba Tactical Kitchen Knife
 One of a set of three "Tactical Kitchen Knives," the Usuba is a Japanese-style cleaver (knife in the center of the picture).
Usuba Chopper Knife

Blade: M390 Steel, Stonewash Finish Blade
Handle: Carbon Fiber
Blade Length: 6.5"
Blade Thickness: 0.125"
Handle Length: 4"
Overall Length: 11.06"
Made in China by Reate from domestic and imported parts.