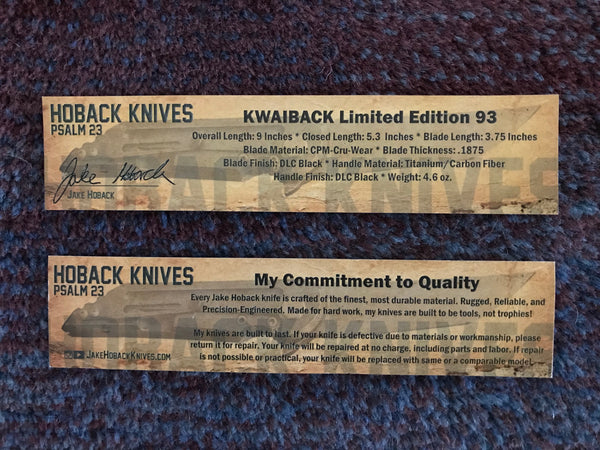 Certificate of Authenticity (COA) Replacement
Replacement Certificate of Authenticity (COA)
If you lose your COA and need another, or buy a Jake Hoback knife on the secondary market and it comes to you without a COA, you can get a replacement here.
We will need some detailed photos or a reference to an order number (if the knife was purchased directly from Jake Hoback Knives) in order to make a positive identification.  Enter your order for this replacement COA, then send your photos or other information to
Admin@JakeHobackKnives.com.

R
eference your order number for this replacement COA in the email.
In rare cases, you may need to send your knife to us for a positive identification.  We will discuss that option with you should the need arise.
Your two-sided Certificate of Authenticity will look very similar to the one pictured to the left (front and back).