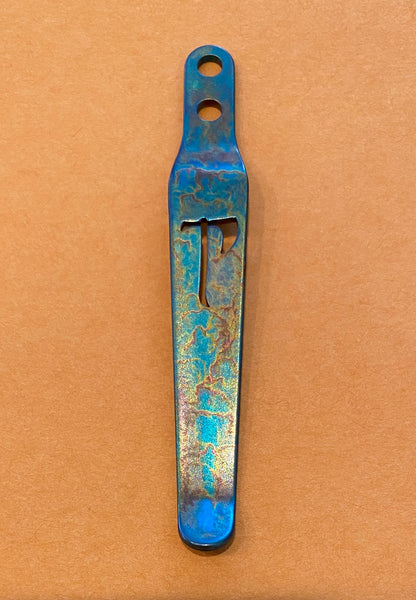 JHK Pocket Clip, "Alchemy" Finish, PC 39
Notify me when back in stock.
Pocket Clip w/ Alchemy Finish


A Jake Hoback Knives pocket clip with an "Alchemy Finish" by Christopher Barrett of "The Cave by Bear Metals!"


This pocket clip will fit any recent Jake Hoback knife EXCEPT for the MK Ultra, Enoch, Sumo, Sliver, and Tradecraft.